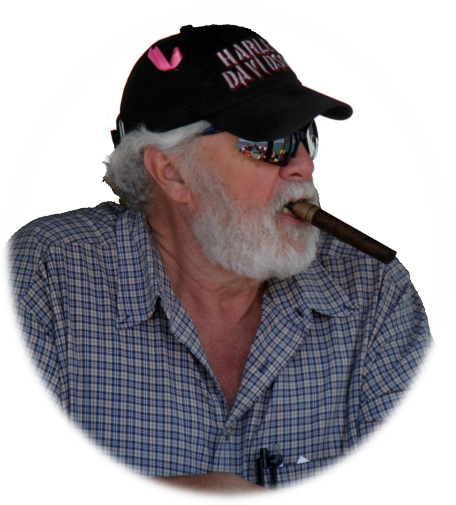 Passing of a Legend
Robert "Willy" Williams
In Memoria
There are people you meet in life that simply defy an adequate description to do justice to the impact that they have on you. Willy was that kind of person. He has touched many lives both personally and professionally over his long career and will be greatly missed. 
Robert Lynn "Willy" Williams – beloved husband, father, uncle, and friend -passed away January 9, 2022, in Southgate, Michigan, at the age of 72. He was born on May 28th, 1949, in Somers Point, New Jersey to Andrew and Katheryn (nee' Deuman) Williams. Willy graduated in 1967 from Loretto Catholic Central High School in Sault Sainte Marie, MI and joined the United States Coast Guard. He married the love of his life, Sheila Kaye Walsh on January 22, 1972, at St. Mary's Catholic Church in Sault Sainte Marie, MI.
Willy spent over 50 years in environmental services, that started with his service in the Coast Guard attaining the rank of Petty Officer 3rd Class while serving in the Alaskan Sector as well as Sector Detroit over the next four years. In 1973, Willy co-founded Inland Waters Pollution Control (IWPC), and served as the President and Chief Executive Officer until his retirement from the company in 2008. Under his leadership the company grew to be one of the largest and most respected environmental service companies in the Midwest. An accomplished and dedicated leader, Willy was a pioneer of industrial cleaning and environmental service providers for so long it is difficult to adequately quantify or qualify the impact that he had on the industry and its people. However, it is easy to find one of legions of former IWPC coworkers, customers, contractors, and even competitors that will proudly tell you that he or she knew Willy. Willy was a long-time member and past president of the Huron Township Rotary where Willy's generosity and good humor were legendary. Many people know of the Harley Davidson Motorcycle raffle that the club ran for many years, but most do not know that Willy donated the first motorcycle to launch the fundraiser. Working at Applefest always brought out the best in Willy's ability to entertain and entertain he did! Willy was also heavily involved in the Windsor-Detroit Tugboat Race for many years. We remember Willy as a man who always extended a hand to someone in need. Willy made a difference! May he rest in peace.
Surviving are: sons Robert Williams, Brian (Angie) Williams, Allison (Rob) Bartlett; eight  grandchildren Ronald, Spencer, Brent, Matthew, Kaitlyn, Abigail, Ellyse, and Sheila; brothers Andrew (Toni) Williams, Mark Williams; Sisters Cynthia Williams and Theresa (Donald) Nicholls; sisters-in-law Julie (Larry) Peterman and Beth Walsh; surrogate father to Walter (Gretchen) Walsh, Daniel (Denise) Walsh, Thomas Walsh, Richard (Lisa) Walsh, and Timothy Walsh. He was preceded in death by his parents, wife, and granddaughter Megan.