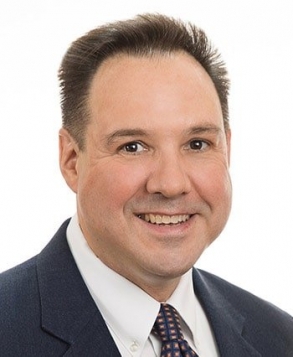 Thomas R. Walsh
Partner / Security Services
A PROFESSIONAL SUMMARY
Thomas R. Walsh is a partner in Walsh Service Solutions and is the president of Corporate Security, LLC. Thomas's background includes physical security and antiterrorism consulting services where he is responsible for conducting risk and vulnerability assessments, making critical infrastructure recommendations, and the design of electronic, physical, and perimeter security systems and programs for government and corporate facilities worldwide. He has authored numerous reports including risk and vulnerability assessments, existing conditions reports, design concepts and performance specifications, technical drawings, and force protection engineering studies. He instructs military, law enforcement, and other government officials proper force protection, anti-terrorism, CBRNE, emergency management, HazMat response, and security design countermeasures.
Previously, he served with the Pentagon Force Protection Agency as a Physical Security Program Manager responsible for the development and implementation of physical security and antiterrorism countermeasures at the Pentagon Reservation and other Department of Defense facilities in the Washington, DC National Capital Region (NCR). He provided security guidance to Pentagon renovation architects, construction managers, and senior agency leadership. He developed and implemented internal security policies, providing procedural and operational guidance. He served as a Contracting Officer's Technical Representative, where he directed and coordinated contractor activities and exercised control for functions of contract tasks to ensure that prescribed activities are carried out in accordance with security system objectives, plans, drawings, specifications, and procedures.
Previously, he served as a physical security specialist contracted to the US Dept. of Homeland Security's Federal Protective Service, Threat Management Branch, where he performed comprehensive physical security assessments and program management services in accordance with Interagency Security Committee (ISC) and other published government directives.
Thomas served 5 years in the United States Navy, attaining the rank of Petty Officer 2nd Class / E-5 and receiving numerous commendations for meritorious and professional service.  He is a veteran of Desert Shield and Desert Storm.
Thomas is a Law Enforcement Handgun / Shotgun Instructor certified by the Virginia Department of Criminal Justice Services, and the National Rifle Association. He has worked as the chief firearms instructor for a full service shooting center for several years where he conducts both classroom and range instruction for shooters of all skill levels, including police and security officers. Since the shooting center is a licensed Class III firearms facility, he has become proficient with several types of foreign and domestic Title II automatic firearms, thus providing instruction in their proper use and deployment to authorized individuals. Firearm disciplines taught include personal protection, home firearm safety, basic and advanced tactical handgun, team tactics, patrol rifle, and combat shotgun.
Thomas lives in Northern Virginia where he enjoys golfing and camping with his family.