WSS Board Member wins Award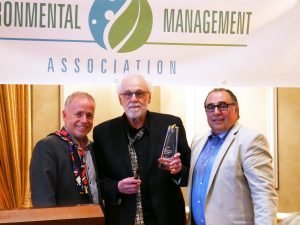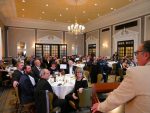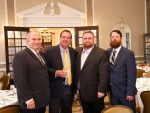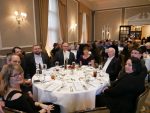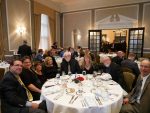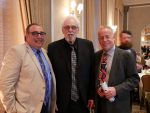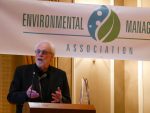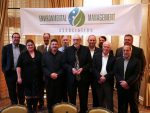 Tonight WSS Board Member Robert "Willy" Williams was presented the Southeastern Michigan Environmental Management Association's Legends of the Environmental Industry Award, which recognizes individuals for their longstanding positive impact and achievements within the environmental industry. Their demonstrations of forward progression in the push towards environmental change for their accomplished excellence during their tenure are evaluated in five core areas: leadership, innovation, commitment, collaboration, and education.
Willy's over 48 years in environmental services actually started in the United States Coast Guard, where he enlisted in 1967 attaining the rank of Petty Officer 3rd Class while serving in the Alaskan Sector as well as Sector Detroit over the next four years. In 1973, Willy co-founded Inland Waters Pollution Control (IWPC), and served as the President and Chief Executive Officer until his retirement from the company in 2008. IWPC, was a leading provider of high value-added solutions for critical infrastructure and specialized industrial environments. Under his leadership the company grew to over $80M in annual revenue with operations throughout the Midwest. Willy currently is president of Bulk Trailer Leasing Company which he founded in 1991, has
ownership interests in several other ventures, and sits on the Advisory Board for Walsh Service Solutions.
An accomplished and dedicated leader, Willy has been one of the pioneers of industrial cleaning and environmental service providers for so long it is difficult to adequately quantify or qualify the impact that he has had on our industry and its people. However, it is easy to find one of legions of former IWPC employees that will proudly tell you that he or she worked for Willy at Inland.
Willy is the uncle of WSS employees Wally, Dan, Thomas, and Rich and the father of Brian.