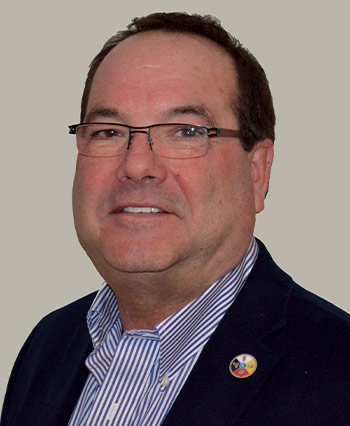 Daniel R. Walsh
Managing Partner / Construction Services
A PROFESSIONAL SUMMARY
Dan Walsh is a managing partner and focuses primarily on delivering construction services at Walsh Service Solutions. Dan's background includes over 30 years in operations management with cross-functional experience in pipeline preventative maintenance, project management, pipeline construction, construction site management, general business administration, small business ownership, and industrial cleaning operations.
Dan has spent the previous ten years working in various leadership capacities in the Oil & Gas industry. He has worked on mainline & facility construction and maintenance, integrity digs, specialty, and environmental remediation projects where he was responsible for daily activities of the contractor which included the following activities: pipeline construction, drain-down of in service lines, cut out, tie-in, line abandonment, grouting, NDE, X-Ray & magnetic particle testing, materials management, welding inspection, coating inspection (including underwater), and as-built documentation. Dan has received numerous commendations and recognition for his leadership on these projects.
Previously, Dan owned his own residential construction company in Northern Michigan. As the owner of Walsh Construction/InsulNorth, Dan provided leadership oversight for multiple operations across the region and built his organization up over twenty years until the housing market crashed. His responsibilities as owner included: human resources management, finance, operations, maintenance, and business development. Prior to that, Dan spent eight years working at an industrial cleaning services company, performing all aspects of industrial cleaning at the field level in the steal, power generation, manufacturing, and petro-chemical industries.
Dan is a certified NACE Coating Inspector Level 2, API 1169 (Pipeline Inspector), and CPWI+ (Certified Pipeline Welding Inspector). Dan also held a Michigan Builder's License. His continuing education includes numerous OSHA / EPA / DOT training classes including the OSHA 30-Hour and HAZWOPER 40-Hour programs.
Dan lives with his wife and children in the Upper Peninsula of Michigan where he is active in the Fraternal Order of Eagles.